Fractions (grades 4-6)
See for Yourself the Benefits of our New Dynamic Fractions Series
In Math Made Easy's new fractions video series consisting of 3 Dvds, Nina Liu stimulates students to think through the key mathematical steps behind the study of fractions. Why does a fraction actually get smaller when the denominator gets bigger? Why do we add only the numerator when we add fractions? These are the kinds of questions that Nina puts out to the student and helps them derive the answer. The key to Nina's effectiveness is that she is able to engage students by challenging them to deduce the answers on their own. Her warm and relaxed teaching style eliminates the intimidation factor of math and endears her to student viewers.
Help Students Learn by Visualization
As the saying goes, a picture is worth a thousand words! This is particularly true with regard to abstract mathematical concepts and their associated rules of operation. In this video presentation, Nina Liu introduces every new fractions concept with a pictorial graphic that helps students visualize actual fractions and their operations. What does it look like when you add fractions, subtract fractions, multiply and divide them? Nina demonstrates visually using colorful graphics what each of these operations entail. With remarkable poise, Nina's approach is to stimulate students' learning from their own observations thereby keeping students engaged throughout the video lessons.
Comprehensive Review with Hands-on Practice
In addition to building students' comprehension of fractions, Nina gives students plenty of practice examples for them to do before they watch her solve them on screen. This practice insures that students will be prepared for their upcoming exams. Once students have completed viewing the materials and working out the examples shown on screen, they should be well on their way to achieving superior grades in fractions.
Special Bonus!
Purchase Math Made Easy's Fractions Series and receive Free Access to Math Made Easy Testing Sites with hundreds of practice tests to measure your progress!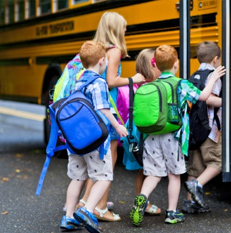 VIDEO LIBRARIAN REVIEWS FRACTIONS BY MATH MADE EASY

"Host Nina Liu provides clear and plain instruction in this three volume set.......Presenting a sometimes difficult subject in an uncomplicated and conversational manner, this is highly recommended."
- Williams-Wood, Video Librarian November 2015
Video Librarian is a highly acclaimed video review magazine for libraries.
Topics Covered
3 Interactive Dvds
Introduction to Fractions, Comparing Fractions, Equivalent Fractions
Ordering Fractions, Adding Fractions, Subtracting Fractions
Multiplying Fractions by Whole Numbers, Multiplying Fractions by Fractions, Dividing Whole Numbers by Fractions, Dividing Fractions by Whole Numbers and Fractions by Fractions.
$249.95
$74.99
You Save: 70.00%
or three easy payments of $25.99
Customer Reviews:
dcully (Wednesday, 09 September 2015)
Rating:
I thought this product was really refreshing and beneficial for my children in helping them understand the underlying concepts and not just the mechanical methods. I would highly recommend
Maggie Aguire (Wednesday, 13 May 2015)
Rating:
I really liked the fractions videos. Very clear explanation and very easy to listen to. does a very good job of simplifying core curriculum.
Please
log in
to write a review.